Company Background
Since 1985, NAC has been helping businesses collect dues, receivables and other payments through innovative methods while building strong partnerships with our clients. Over the past 10 years we developed a program specifically for the martial arts industry to provide a custom billing, collection and software solution to help your business grow.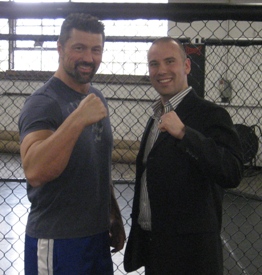 Steve Blackman, owner of Blackman MMA with NAC President Aaron Hoke
Our knowledgeable staff of customer service representatives go through detailed training procedures to learn the needs of your business. NAC also is a frequent sponsor at many martial arts tournaments where we are able to meet with many of our current clients and look forward to meeting you as well!